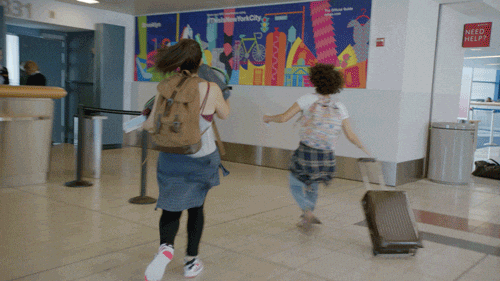 If you've been considering zero waste travel, or even if you haven't, these statistics will move you toward a cleaner lifestyle.
For instance:
Did you know that since 1960, the USA has tripled the amount of waste it generates, to approximately 250-400 million tons of garbage a year?
In fact, a study done by SaveOnEnergy reveals that every day, Americans throws away enough trash to fill 63,000 garbage trucks — almost a third of which is packaging.
Moreover, each year, Americans toss out enough disposable utensils and cups to circle the equator 300 times.
Travel can actually lead to an increase in generating waste, as the tendency to grab a coffee on the go, buy take-out or use plastic cups and napkins on airplanes increases.
THREE. HUNDRED. TIMES!
Additionally, many people visiting developing countries rely on purchased water, leading to significant plastic waste. Travelers can easily produce dozens of single-use, convenience trash items per day.
Don't forget to pin this post for later!
But, there is good news:
You can reduce your contributions to global landfill with a conscious effort and the right supplies.
Several innovative, eco-minded companies help ease the transition by offering reusable containers, products with compostable or reusable packaging—or no packaging at all.
If you're a traveler interested in eliminating single-use plastics or minimizing unnecessary waste, here are some great products to ease the transition into a waste-free lifestyle.
Zoetica's Explorer Pack. Photo courtesy of Zoetica.
1) Have Waste Free Travel Picnics
If you want to dive into zero waste travel, The Explorer Backpack ($265) by Zoetica Zero Waste Systems should be added to your waste free shopping list.
The pack has everything you need to get started on your journey to say no to convenience trash.
Here's why:
It includes a double walled coffee/beverage cup, double walled bottle/thermos, folded shopping tote, nested tiffin/to-go container set, produce bag, metal straw, stainless cutlery (spoon and fork) and an organic cotton napkin.
Your next picnic just got an eco upgrade!
Zero Waste Daniel's essentials + pouch. Photo courtesy of Zero Waste Daniel.
2) Give Your Fashion An Eco-Twist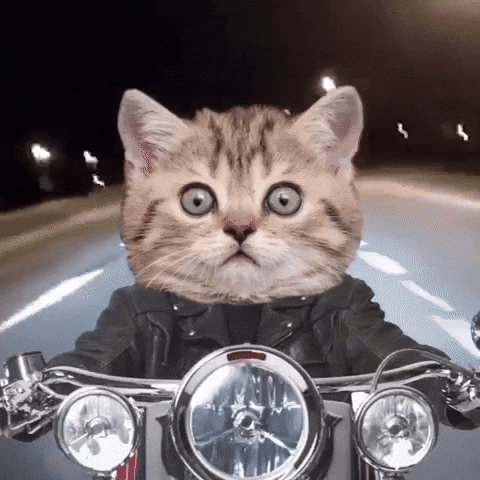 Zero Waste Daniel has a zero waste pouch ($50) filled with Daniel Silverstein's essential recommendations for busy people living a zero waste lifestyle.
The zipper pouch contains versatile fundamentals including a handkerchief, tote, fork and jar in stylish pouch.
These pouches are sourced from USA fabric scraps and are completely unique; based on what's available.
This leads to big impact, as your zero waste shopping purchase reduces textile pollution and supports local artisans and sustainable fashion crafters in the United States.
3) So No To The Straw (And Save Wildlife)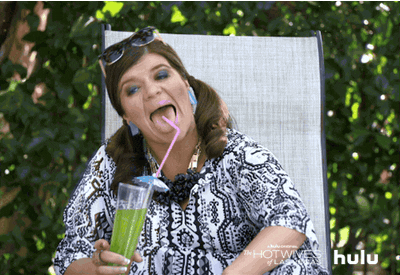 According to the Plastic Pollution Coalition, 500 million straws are thrown out every single day in the United States.
Not only do straws clog landfills, but they can be dangerous for wildlife.
Due to their small size, wildlife can mistake straws as food, and the stable shape means it can be incredibly dangerous to their digestion. You might have seen videos of sea turtles with straws up their nose or penguins with a straw puncturing their stomach.
Thea Wingert, a responsible traveler blogger from Zen Travellers recommends this reusable straw kit because it includes a cloth carrying bag and a brush for easy cleaning.
Resorts are also starting to take notice about the danger of plastic straws.
Even if you don't use straws enough to buy your own kit, you can support organizations who no longer offer to use plastic straws.
For example, in 2017 the Hilton Waikoloa Village Resort used more than 800,000 straws while serving more than 1 million guests. Last month, they became the first resort on Hawaii Island to no longer offer plastic straws and they only offer FDA-approved, GMO and BPA-free, compostable paper straws across the 1,241-room resort.
Other resorts and restaurants are starting to offer paper straws as a plastic-free option.
Even if you do stay at a property that still offers plastic straws, remember that you always have the option to #SayNoToTheStraw.
The following two tabs change content below. Via Katie Foote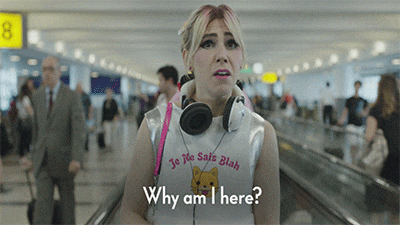 4) Checking In, Not Checking Bags
Before you even step out the door toward your final destination, if you have a smartphone there is one simple choice you can make to eliminate a piece of trash: Download your plane ticket. You can "get a PDF of your ticket on your cell phone as opposed to printing it out," Lauren explains. With that simple step, you're already off to a waste-free, start.
One of the main reasons Lauren chooses to avoid checking? "They always have that little piece of sticker tape that goes right to landfill," she says. It's unnecessary waste. So, too, are the paper luggage tags. If checking bags is unavoidable, opt for reusable luggage tags, or make your own upcycled version at home ahead of time. Get creative with it! Just because you're going zero-waste doesn't mean you're going zero-style.
True to form, the first zero-waste travel must-have on Lauren's list is a mason jar. Multi-purpose, a mason jar can be used to tote water, coffee, toiletries, and even waste. "I've used [my mason jar] to put compost in," Lauren says, "I've carried around compost with me to multiples countries to ensure that I can find a place to compost it." That's dedication.
Also on the list of must-haves? Reusable napkins and bags. Napkins, like the mason jar, are multi-purpose, too—use a reusable napkin to wrap up sandwiches and snacks rather than reaching for a plastic baggie. A reusable bag is great to always have on hand, as Lauren says, "If you go somewhere and you buy something, instead of taking a plastic bag you can just use your reusable bag." (If you're not sure where you can purchase items like these head to one of Lauren's favorite online shops: Life Without Plastic.)
5) Keep It Clean, And Be Mindful
In order to spend a month away with just a carry-on, Lauren brings the essentials to wear on rotation. Of course, this means she's got to also clean the clothes she's brought with her. "I always carry my laundry detergent from The Simply Co. with me so I can hand wash and dry wherever I am," Lauren says. Made from all natural ingredients, and packaged in a glass jar, the powder laundry detergent is the perfect travel companion—and safe to go through airport security with. (Fun fact: The Simply Co recently launched a travel size bottle!)
6) For Your Entertainment
Sitting in an airport can be pretty boring, especially if you're traveling solo. Don't head for the magazine stands, though. You can take this down-time to meditate, or find other ways to bide your time. Lauren suggests pre-downloading podcasts before your trip so you have entertainment before, during, and after take-off (also a great companion for road trips!).
If you're an avid reader, thanks to technology you can now download books straight to your phone. If you're like Lauren, who prefers physical books, opt for second-hand options. While you're traveling, keep an eye out for lending libraries, too. "A lot of cities will have a lending library," Lauren explains, "so, I'll leave a book [in the lending library] if I finish it, and try to find a new one."
7) Snacks To Go
Sorry, JetBlue fliers, you'll have to pass on those in-flight blue chips. In-flight meals and snacks are a "100 percent no" in Lauren's book. Because there's no way to truly know if an airline chooses to recycle, Lauren says "the best way to reduce trash is just to eliminate it."
Lauren always has her mason jar with her and asks flight attendants to fill it with water if need be. "If one flight attendant says no, another will say yes," she says. "I always like to explain and not be like 'oh, I deserve this' I try to say something like 'I like to reduce the use of plastic. Airlines use a lot of plastic, and I try to remediate that by bringing my own container.'" A simple explanation will generally suffice.
If you're like Lauren—who claims to be voracious when she's traveling—packing snacks ahead of time in reusable containers is a win-win. You won't be producing any waste, and you'll be catering to that insatiable appetite!
8) Do Your Research
If you're looking to make your next vacation zero-waste, eco-friendly, and sustainable you'll have to do a little research. "I think it's an intelligent move," Lauren says, to do your research before hitting to road. In her opinion, it's best "to be prepared and know where you're going and to know what stores are local when you travel."
Download Bea Johnson's "Bulk Locator App," suggests Lauren. "You can literally put in anywhere that you're traveling to and see where there are stores that offer bulk products within your vicinity."
Some of the tips are posted from  Your Guide to Zero-Waste Travel with Lauren Singer appeared first on Wanderlust.